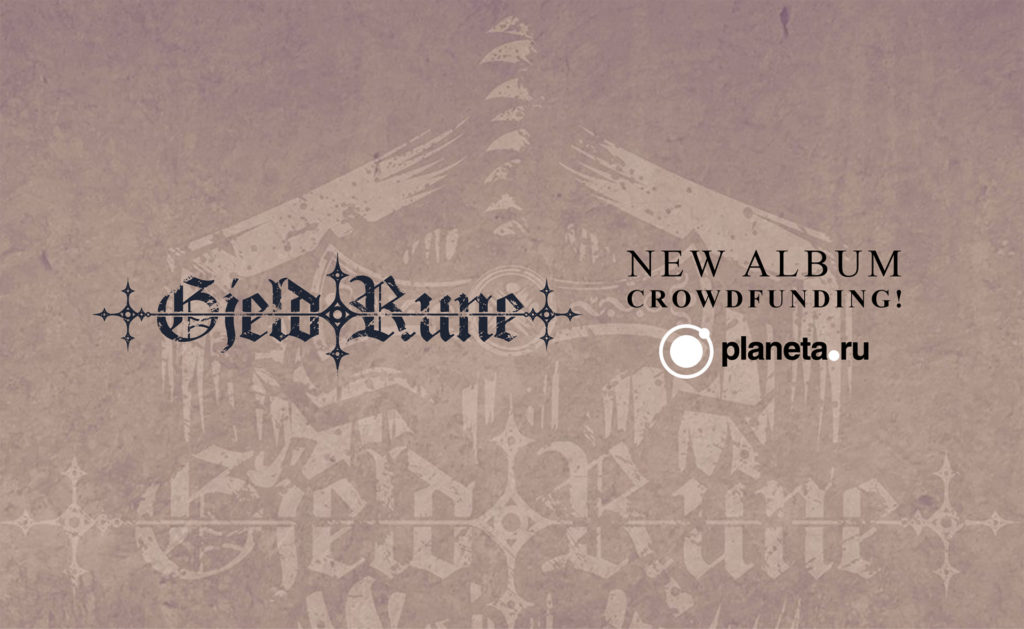 GjeldRune partage la vidéo live de « Не сдались! / Did not give up! ». Ce morceau aborde le thème du Jour de la Victoire qui est fêté le 9 mai en Russie. Pour rappel, le groupe a récemment lancé un crowdfunding pour son troisième album, dont voici les contreparties :
un double CD Digipack du live The wind we sow, the storm we reap actuellement en préparation ;
une clé USB contenant une vidéo live de The wind we sow, the storm we reap ;
votre nom dans les crédits de la vidéo + une clé USB contenant la vidéo du concert.
Every year, May 9, Victory Day is celebrated in Russia.
They talk about pride, memory, but at the same time everything looks as if it was not the old people who won so many years ago, of whom very few remained.
All this – parades, salutes, solemn speeches – for the joy of the current government, which for that victory has done nothing, but by all means « leaves » at the merits of completely different people which, despite the feat, are not needed to them, nor to those who proudly shouts « We can repeat ».

---

Friends!

Only a week has passed since the beginning of the project on planeta.ru, and the amount of donations has already exceeded one third. Which is awesome! Once again, we thank our faithful and beloved listeners, meaning , of course, you guys.

Today we want to present you some more interesting lots. Firstly, a little earlier than our album, we plan to release our concert album entitled « The wind we sow, the storm we reap ». Secondly, we want to release it in two forms: an audio disc and a video format. With the video format, we decided not to release a BluRay disc or something like that. Most likely you will watch it on YouTube. But we also want to create a collector's version. It will be a branded wooden flash drive with the GjeldRune logo, on which there will be a video of the concert album.

So, in conclusion, the new lots are:
– A double concert audio CD in the digipack with the booklet « The wind we sow, the storm we reap »;
– A flash drive with a concert video « The wind we sow, the storm we reap »;
– Your name in the credits for the video + flash drive with the concert video « The wind we sow, the storm we reap ».

Thank you once more for your support!