A la suite du Castlefest, Axoria a eu l'honneur de rencontrer le groupe italien The Sidh et a pu poser quelques questions à Ian Alexander Marr, le leader, flutiste, et joueur de cornemuse. (Version originale en anglais)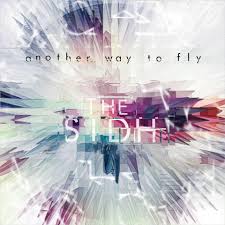 Thank you so much to accept to answer some questions for our webzine. First of all, can you introduce the band and yourself for all people who just discover you ?
There are 4 of us rocking on stage and in studio for more than 7 years :
Iain Alexander Marr i'm playing whistles and bagpipe. Half scottish and half italian, I am the main brain of the band, always bringing new ideas and doing all the management and promotional work. I'm a kind of visionary artist always two feet ahead the others.
Federico Melato is playing keyboards and percussions and is the "keeper" of the electronic field. On stage he is responsible for the whole backingtraks other than jumping from piano to percussions all the time. In studio he is cooperating with Iain in composing and arranging songs. He is the second half of the original "The SIDH" project that for the first 6 months in 2011 was a duo.
Michael Subet is playing bass, the groove creator on stage, taking care of making the beats deep and powerfull. He is a natural showman, being able to play, sing, act, always positive and spreading good vibes. People love him, a truly powerfull guy.
Salvatore Pagliaro is playing electric and acoustic guitars. He is responsible of the "metal-oriented" part of the songwriting and behind the stage he is following all the merchandising – endorsement work.
How were you being so touched about celtic culture and traditional music instruments cause in Italy, this kind of culture is not very well known ?
Well it's not exactly true. North of Italy has been for a long time land of invasions and influences from Celts in the 9th-4th century BC. Italians are re-discovering in the last decades their "celts" origins ( at least for some regions ) and the celtic culture is spreading quite fast.
Bagpipes, whistles, Hurdy-Gurdy and all kind of traditional instruments are spreading all over About us, I'm half scottish so it was just in my DNA to hug a bag and sqeeze it 
Federico is from a "celtic-enthusiast" family so he grew up in celtic festivals beetween percussions and reenactors since when he was a child.
Salvatore discovered celtic music through scottish bagpipe, since he is also a piper and before the SiDH he was plying in a pipe band.
Michael is the only one who was not having any kind of celtic background before joining the band.
It was a big moment for you coming at the Castlefest this year. 3 intense days and you played everyday in different stages ! What is your feeling about that moment ? Which moment did you prefer ?
It has been simply amazing. So many emotions that is really hard to collect all of them in few words. It was unbelieveble to hear the audience sing all our song over and over, and every day they were more and more under the stage. You know…. You may think that after one concert of a band you don't really want to watch it for a second time the day after. It's like to go to the cinema for 3 days in a row to watch the same movie 3 times. But those people where there, 3 days, all the time. People there are really crazy, really ! We didn't expect such a good response. About moments… no-dubt the best moment was the crowd surfing on Sunday. Unforgettable !
I saw that you already went all over the world to share your music and passion to everybody. What is the great experience you already have, in which country ? Also if you have some crazy/funny experiences you want to tell us ?
We are always having great fun travelling around. Every place is different and remarkable for various reasons, maybe we are lucky but we had great experiences in every single country we have been. In Ireland we are having a lot of good memories since right now is the foreign country we have visited the most. We had really great time also in Poland.
Not to be "obviously polite" but Castlefest has been a new milestone in our memory book. We faced the craziest thing we ever did in our career, we sold ALL the merch we took with us ( and it was really a lot, more than we were planning to sell in 3 days ) after the first show on Friday. So we booked the first flight to Italy just after the afternoon show. Federico made the job. He took that plane on Friday evening, arrived in Milan at around midnight, and with a car went to Bergamo to meet our producer with new CD and new Merch. He then drove back to Milan Malpensa, spent the night sleeping on a bench and took the first flight to Amsterdam at 6:00 am to be back at the hotel on Saturday morning. Crazy !!!!
You also went to China for a special tour with a lot of shows in many cities. How was the Chinese public ? Did you have some positive or negative feedback about that ?
China has been quite strange. We visited a lot of breath-taking places, super big cities and small villages. We played in the biggest theatres we could imagine ( they are very impressive ).
We were there to support with live music the show of Innova Irish Dance Company. Chines audience was very into this kind of strange stuff, they were curious and interested.
The feeling was that they were at the shows like being in a museum. Watching, appreciating but you couldn't say that they were really appreciating. It was just our impression, being used to other kind of "festival audience" that is giving you energy. But definetly an amazing experience.
Your last album Another Way to fly was just released this year and it is quite different than previous albums. Can you explain to us where you find your inspiration, and what are your influences for this new album ?
Well… AWTF is the condensed result of almost 3 years of work on new stuff. The writing process this time has been quite different from the past, 90% of it is from my collection of ideas that I was sharing with the rest of the band for refinements, ideas and additions.
It's a pop album, definetly more acustic then ever. It winks at a slice of a larger audience, easier to listen at, you don't have to be a celtic fan to enjoy it.
You can find influences in it from everything that hit the top of the charts in the last years. Inspiration is always coming from everyday life, from feelings or just out of the blue while playing something randomly. Sometimes there is a huge amount of work to make a song flow the way we want, there are anyway 4 different styles from 4 different brains that have to co-exist.
What is your favorite track on that album ?
I don't know… really tricky question ! We like all of them, but the favorite is the one we have yet to write
And finally, do you have a small message that you want tell to your French fans who will read that interview ? Do you have a project to come to see us soon ?
We actually are in the booking process for the next gigs, no dubt we will be around there next year, just follow us on our webpage and socials to have updates on upcoming gigs and events.
Thank you so much for your answers, and for the shows, incredible moments, guys, you were awesome !!