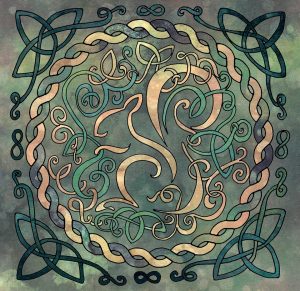 Bien qu'étant un peu en retard concernant la sortie de leur nouvelle chanson et vidéo, c'est par ce biais que j'ai eu le plaisir de découvrir Ratatosk !
Although I'm a bit late regarding the release of their new song and video, this is how I had the pleasure of discovering Ratatosk !
Formé en 2013, c'est un sextet de Folk Rock Médiéval de Finlande et plus précisément de la région d'Ostrobothnia, où le suédois est beaucoup parlé.
Formed in 2013, they are a Finnish Medieval Folk Rock sextet. They are more specifically from Ostrobothnia, a region where Swedish is mostly spoken.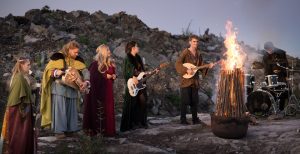 Dans la mythologie scandinave, Ratatosk est l'écureuil messager qui relaye les messages haineux entre le serpent Nídhögg et l'Aigle sans nom et vice-versa. Ainsi il n'a pas à craindre ces prédateurs.
In Scandinavian mythology, Ratatosk is the messenger squirrel who passes the hateful messages between the snake Nídhögg and the Nameless Eagle and vice versa. Thus, it doesn't have to fear these predators.
Le groupe a sorti son premier EP en Septembre 2015 qui est écoutable sur Spotify et un clip a également été tourné pour cette occasion.
The band released its debut EP in September 2015 which is listenable on Spotify and a video was shot on this occasion as well.
Puisque le groupe semble être sur sa lancée, nous pouvons peut-être espérer une nouvel EP ou album cette année !
As the band seems to be on a roll, maybe we can expect a new EP or album this year!
Retrouvez Ratatosk sur / Find Ratatosk on Facebook ; Youtube.
Mäntymetsä.