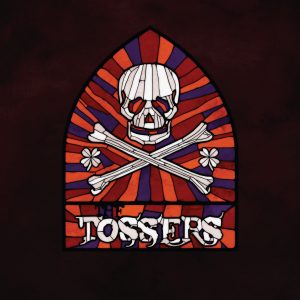 After bugging you for days with The Tossers, here's what you should expect from their brand-new album "Smash the windows"!
The first feeling I had was that I was about to deal with a big baby of 17 songs and that I was going to have a lot on my plate. The problem is that a lot are short tracks and some of them don't even exceed two minutes. I must admit this was not very encouraging given the kind of structure.
However, and fortunately, there are exceptions. The first one is "The Foggy Dew" which immediately caught my attention when I watched the track list. The legendary Irish ballad is not always easy to cover, although the Happy Ol' McWeasel did quite a good job with it. This one is marvelous. The Tossers successfully caught the intensity of the song and did a very interesting version.
Since we're talking about the heart of Ireland, I've also noticed two titles in Gaelic, namely the festive "Erin Go Bragh" which opens the album simply and efficiently as well as "A Ghra Mo Chroi" which rather sounds like a hymn of the end of a night, dancing and somehow melancholic at the same time.
And in the middle of all of this, an UFO: "Resurrection Mary".  This is a dark song, almost nagging and which keeps a certain efficacy. But it's still a bit too short to me once again and it's a pity because it was just starting to get off the usual registers of the band. This song could be seen as a forerunner of the cover of "The Foggy Dew" but it is, in my opinion, distinct.
It's thanks to songs such as "Drinking all the day" that the storyteller talent of Tony Duggins is enhanced. His big mouth side on "I Will Court Them All" and the violin / mandolin / thin whistle trio put in the spotlight on "Humors of Chicago" make of The Tossers the perfect band making noise at the back of a pub. Brats, certainly, but talented brats. How to not think of the Pogues or the famous "Bugger Off" from The Dubliners by giving this portrayal?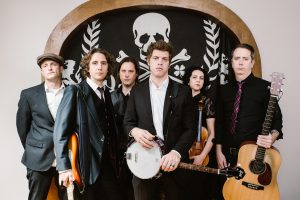 This album didn't quite meet my expectations (which are certainly due to other bands who set the bar high on other things), the fact remains it is a good one.
Thought I'm still convinced that some elements could have given something more consistent, it won't change the fact I'd be very happy to see them in Europe someday!
Tracklist:
Erin Go Bragh
Smash the Windows
I Will Court Them All
Humors Of Chicago
Drinking All The Day
The Horses
Resurrection Mary
Danny Boy
1969
Whiskey
The Town Where I Was Born
My Love
Mairi's Wedding
Lots Of Drops Of Brandy
A Ghra Mo Chroi
Fare You Well
The Foggy Dew
NOTE: 6/10
Retrouvez The Tossers sur / Find The Tossers on:
Official website ; Facebook ; YouTube