Eclypse est un groupe nîmois tout neuf, dont on peut dire que les premiers cris annoncent la couleur.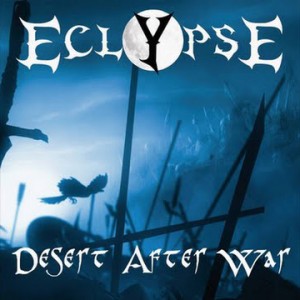 Son premier EP, Desert After War, a été une sorte de coup d'essai, où le groupe a laissé parler sa créativité.
Les premier et troisième titres, Slice et Blackout, se veulent résolument metal.
Le second, Ragnarøk, plus mélodique et folk, est agrémenté d'un choeur féminin. Celle-ci sera finalement prédominante dans l'EP suivant, Heart of the North.
Contrairement à ce que peut laisser penser l'ordre des titres, c'est finalement  la composition de Ragnarøk qui déterminera l'orientation future du groupe : Eclypse sera pagan ou ne sera pas !
Continuer la lecture de Eclypse : Desert After War, Heart of the North →