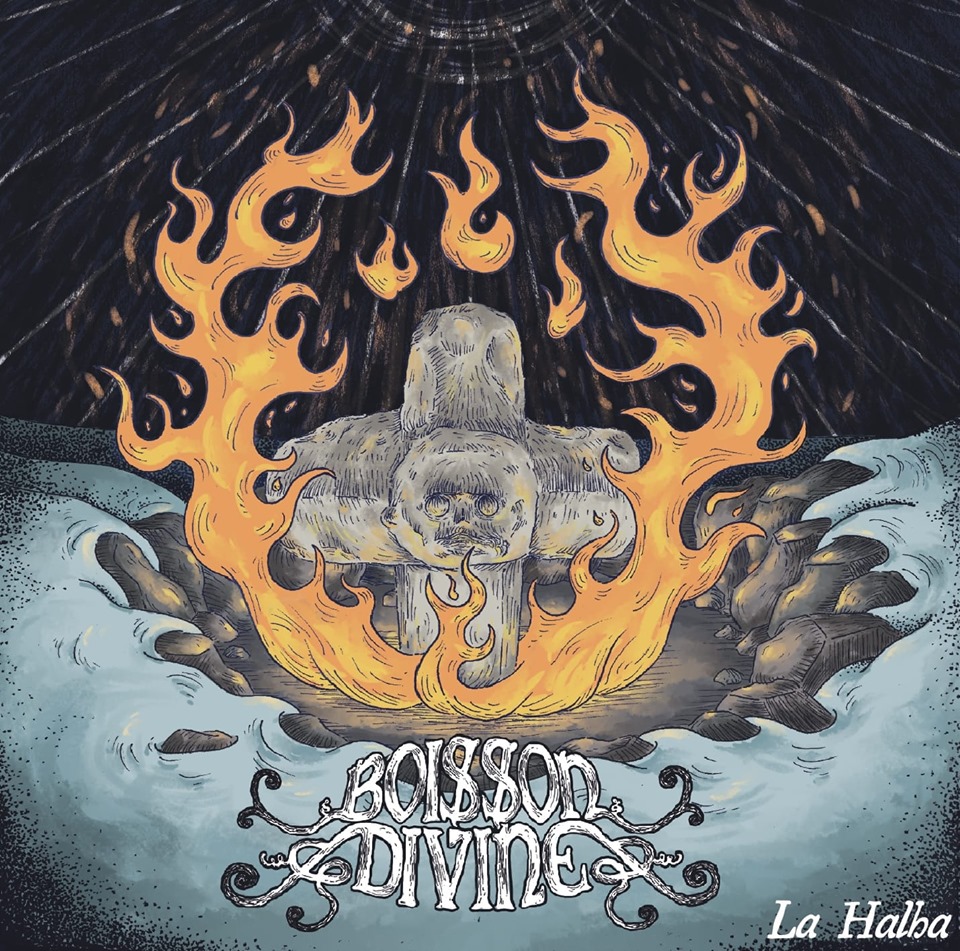 Boisson Divine sort son nouvel album La Halha aujourd'hui, ainsi que son troisième single « Libertat » sous forme de clip !
Boisson Divine release their new album La Halha today, and unveil their third single track « Libertat » as a videoclip !
Enfin, « La Halha » est sorti, HDP! Et quel est le meilleur moyen de célébrer cela? Un nouveau clip tourné dans les Pyrénées à la croix de Béliou (La pochette de l'album). Energie brute punk-rock, solos de guitares heavy metal à la tierce, refrain bien trop accrocheur et les instruments traditionnels! Le parfait single de Boisson Divine!

The new album « La Halha » is finally out! And what's the best way to celebrate it? A new videoclip shot in the pyrenees, at Beliou's cross (The front cover of the album). Rad punk rock energy, heavy metal twin guitars, over-catchy chorus and traditional instruments! The perfect Boisson Divine Single!

Gascougne aban!
Full album :
https://boissondivine.bandcamp.com/
Egalement disponible sur Spotify, Deezer, Itunes… / And on Spotify, Deezer, Itunes…
« Libertat » :