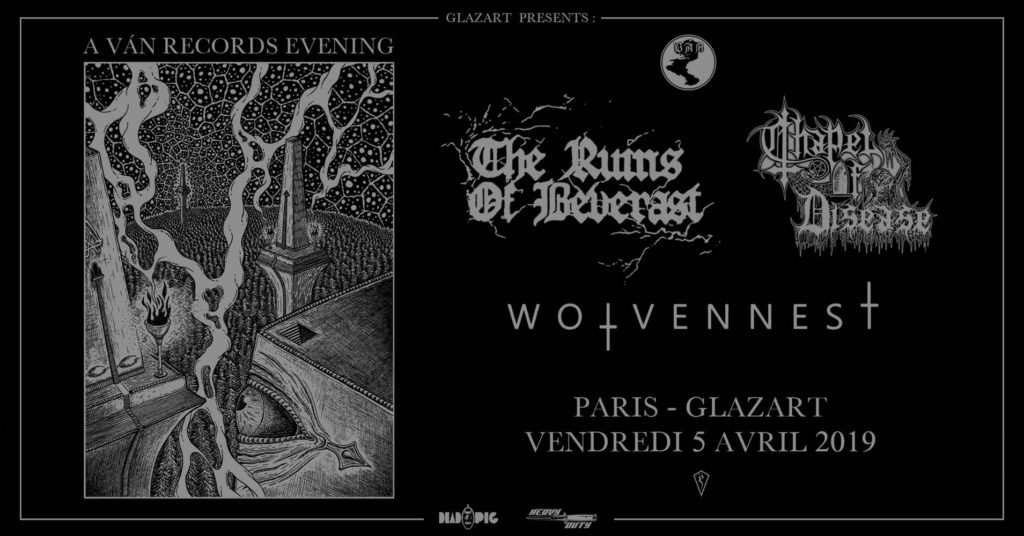 Le Glazart vient d'annoncer une soirée consacrée à trois groupes du label allemand Ván Records ! Au programme : le black atmo/doom de The Ruins of Beverast, Chapel Of Disease pour la partie Death Metal et enfin le groupe d'ambient/psychedelic/metal Wolvennest.
Rendez-vous au Glazart à Paris le vendredi 5 avril !
Toutes les infos sur l'événement facebook !