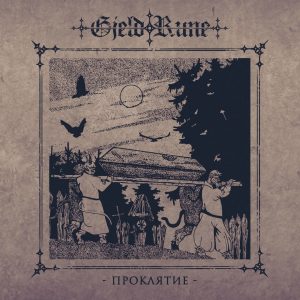 Gjeldrune n'a pas traîné pour dévoiler le premier single de son prochain album, « Prokliatije » (La Malédiction).
Gjeldrune didn't waste time to release the first single of the upcoming album, "Prokliatije" (The Curse).
Comme évoqué plus tôt, « Pravdu za porog » (La vérité n'est pas la bienvenue) sortira chez deux labels et il y aura une illustration pour chaque chanson. Il ne vous reste donc plus qu'à les suivre sur les réseaux sociaux !
As mentioned earlier, "Pravdu za porog" (Truth not welcome) will be released on two labels and there will be an illustration for each song.
Mäntymetsä.