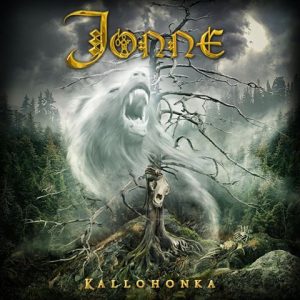 Deux jours avant Noël, Jonne Järvelä de Korpiklaani a dévoilé la pochette de son prochain album, « Kallohonka ». Pour info, « Kallohonka » est l'arbre du monde Finlandais symbolisé par un pin surmonté d'un crâne d'ours afin que l'âme de celui-ci retourne là où elle est née, dans les cieux.
Two days before Christmas, Jonne Järvelä of Korpiklaani revealed the cover of his next album, « Kallohonka ». For the record, « Kallohonka » is the Finnish World's Tree symbolized by the skull of a bear on a pine tree so that the soul of this one could go back to where it was born, in the skies.
Malgré une finalisation qui semble avoir pris du retard, la sortie est prévue pour bientôt en 2017. En attendant, Jonne n'a pas manqué de laisser quelques indices ici et là.
Despite a final shape that seems to have run late, the release date is planned for soon in 2017. Meanwhile, Jonne took care of letting some hints here and there.
En plus du line-up actuel plutôt imposant (ils sont 10) composé entre autres de Jan Rechberger (Amorphis), Toni Perttula (frère de Sami, accordéoniste de Korpiklaani) et de Yovan Nagwetch, ils pourront compter sur Ville Sorvali (Moonsorrow) comme invité!
In addition to the current and quite imposing line-up (they are 10) composed among others of Jan Rechberger (Amorphis), Toni Perttula (the brother of Sami, accordion player in Korpiklaani) and Yovan Nagwetch, they will count on Ville Sorvali (Moonsorrow) as a guest !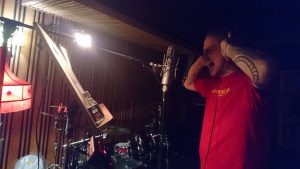 Après un premier album réussi (chronique ici) et le superbe clip de « Metsään on iäksi mieli » pour l'illustrer, on ne peut que trépigner d'impatience pour entendre ce que tout ça va donner.
After a first successful album (review here) that was illustrated by the amazing video of « Metsään on iäksi mieli », we can hardly wait to hear the result !
Retrouvez Jonne sur Facebook / Find Jonne on Facebook.
Mäntymetsä.