C'est donc le 27 Novembre 2015 que ce nouvel album verra le jour ! Pas vraiment du Omnia d'ailleurs, plutôt un album concentré autour de Jenny et de sa Harpe. Un bon moment de détente et de douceur en perspective !
L'album a été enregistré à l'Orchus Studio par Fieke Van Den Hurk membre de Cesair, qui a vu passer pas mal de formations dont Omnia, Leaf, Leave's Eye, et bien sur Cesair.
L'artwork est réalisé par la graphiste espagnol Victoria Francés.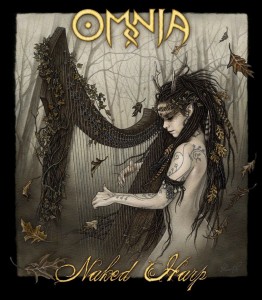 This new record will be release the 27 November ! Not realy Omnia stuff altough, it will focus around Jenny and her Harp. Great time of relaxation and sweetness in perspective.
The album was recorded at Orchus Studio by Fieke Van Den Hurt, member of Cesair, which has seen many bands such as Omnia, Leaf, Leave's Eye and of course Cesair.
The artwork has been done by the spanish graphist Victoria Francés.