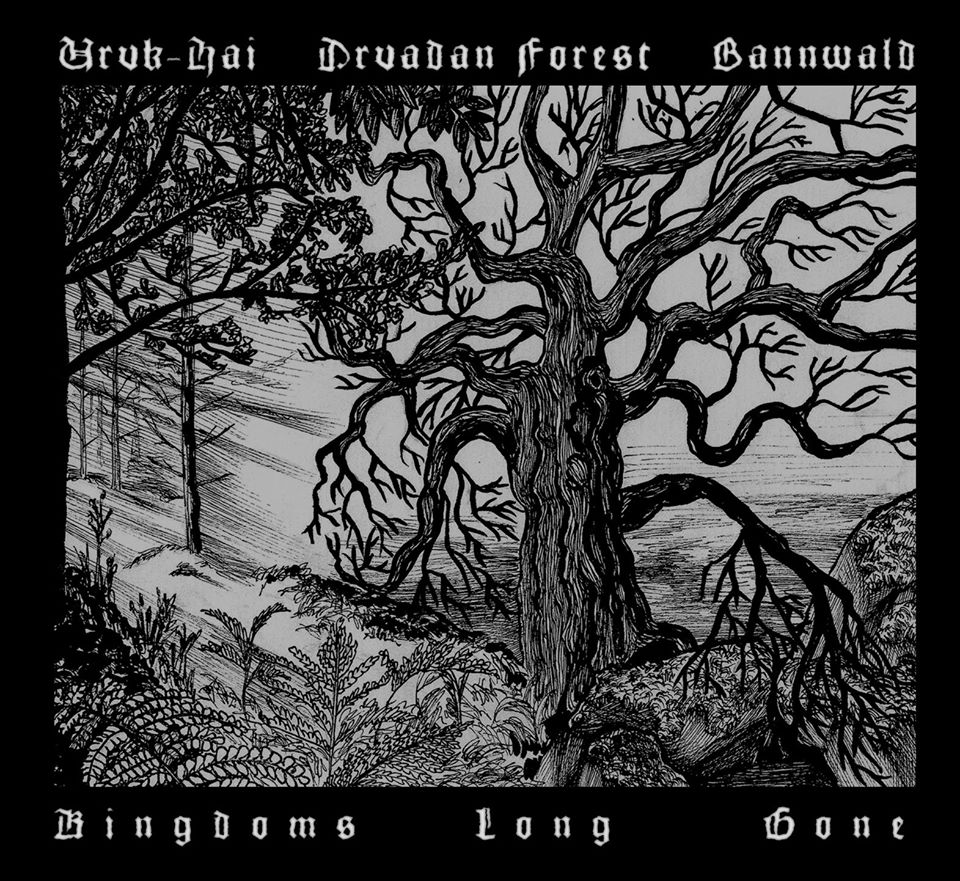 Bannwald, Uruk-Hai et Druadan Forest s'associent pour un split album medieval dark ambient / dungeon synth s'intitulant Kingdoms Long Come. Le split paraîtra le 2 février chez Antiq Label.
Bannwald, Uruk-Hai and Druadan Forest will release a common split album which will be entitled Kingdoms Long Come. It will be released on February 2nd via Antiq Label.
 » 🇬🇧RELEASE ANNOUNCEMENT / 🇫🇷ANNONCE DE SORTIE
BANNWALD (au) / URUK-HAI (au) / Druadan Forest (fin)
KINGDOMS LONG GONE – split (medieval dark ambient / dungeon synth)
🇬🇧In the shadows of the immense landscapes of Black Metal, there lies a genre most of us may have forgotten amongst the years. A genre that revived the secret passion of epic melancholy, medieval despair and thoughtful contemplation. This genre revived these last years comes back here as a kind of tribute to the ancient glory of its past years. Initiated by newcomer (not that new) of medieval synth Bannwald, backed by old school cult project Uruk-Hai, the dungeons of Austrian solitary towers are appearing in the mist. But lead by the mighty landscape / dark ambient / cinematic Druadan Forest to represent the darkness of finnish frosted nebulas. The three ally in a split to appear in early days of the year, on the 02.02.2020. And maybe in our souls, revives the memory of KINGDOMS LONG GONE.
🇫🇷Dans les ombres des immenses paysages du Black Metal, est tapi un style que beaucoup d'entre nous ont oublié à travers les ans. Un genre qui faisait revivre la passion cachée de la mélancolie épique, du désespoir médiéval et de la contemplation pensive. Ce genre, réapparu ces dernières années, revient dans une sorte d'hommage à l'ancienne gloire des années passées. Initié par le nouveau venu Bannwald (mais pas si nouveau), medieval synth, soutenu par le projet old-school culte Uruk-Hai, les donjons des tours isolées autrichiennes réapparaissent dans les brumes. Mais menées par l'immense projet de landscape / dark ambient / cinématique Druadan Forest pour représenter les ténèbres des nuées glacées de Finlande. Les trois se sont alliés pour un split qui paraîtra aux premiers jours de l'année, le 02.02.2020. Et peut être reviendront les souvenirs de royaumes disparus, et oubliés depuis longtemps. «