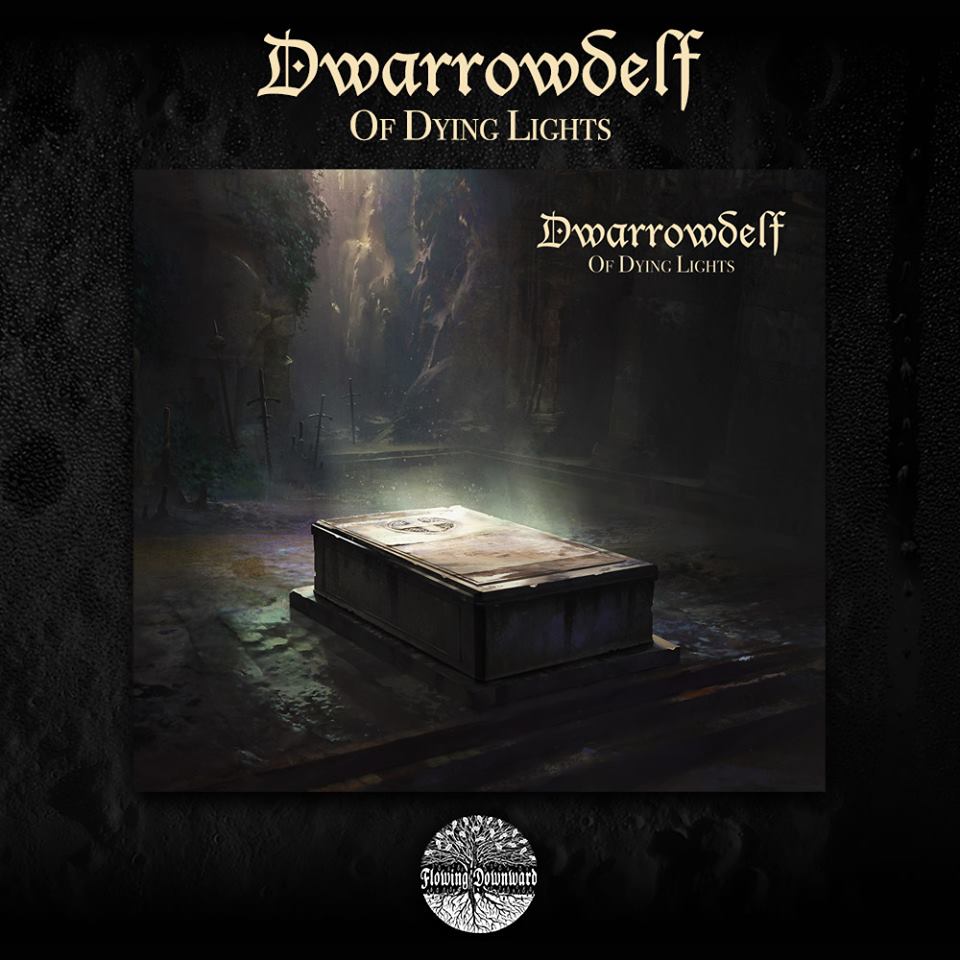 Dwarrowdelf annonce la sortie de son deuxième album Of Dying Lights le 30 mars 2019 chez Flowing Downward. L'artwork a été réalisé par Jordan Grimmer, et l'album a été produit par Mike Lamb, guitariste de Sojourner !
Dans les autres collaborations, on peut aussi compter celle de Chloe Bray, chanteuse et guitariste de Sojourner, ainsi que celle de Jack Reynolds (Asira et Bykürius).
Un premier extrait intitulé « Where Daylight Dies » est disponible à l'écoute, et les précommandes sont ouvertes.
Dwarrowdelf announces the release of the sophomore album Of Dying Lights on March 30th 2019 via Flowing Downward. The artwork was created by Jordan Grimmer, and the album was produced by Mike Lamb (Sojourner's guitarist).
There are some guests on the album, such as Chloe Bray (Sojourner's singer and guitarist), and Jack Reynolds (Asira and Bykürius).
The first extract which is entitled « Where Daylight Dies » has been unveiled, and preorders are opened.
Précommandes / Preorders :
CDs : https://flowingdownward.bandcamp.com/album/of-dying-lights
Cassettes : http://www.folkvangrrecords.com/
Tracklist :
Arien
The Withering Woods
Where Daylight Dies
The Years of the Trees
The Line of Thrór
Minas Anor
Home of the Dead (Sojourner/Summoning cover)