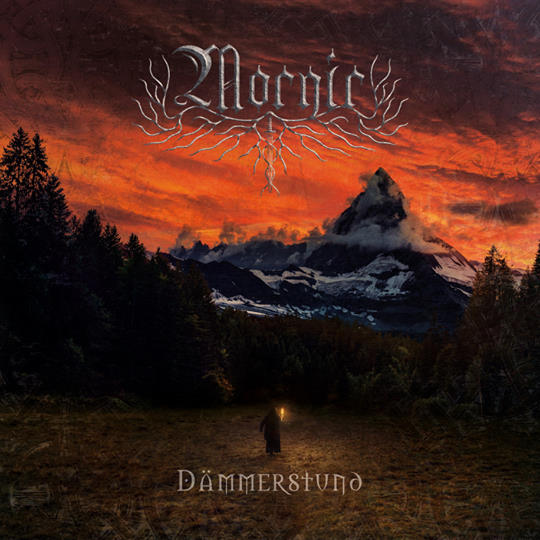 Mornir (Pagan/Folk Metal – Allemagne) sortira son premier album intitulé Dämmerstund le 10 avril prochain ! L'album comprendra treize pistes pour une durée totale de cinquante minutes. Vous pourrez retrouver en guest sur deux morceaux Theresa Mehringer (Munarheim) au chant. L'album a été produit par Michael Wöß (W-Audio) et la pochette a été réalisée par Adrian Liedtke – Photography & more.
Dear friends and companions,

today we are glad to announce our upcoming pagan metal album DÄMMERSTUND, which we will release on April 10th, 2020.

This record marks a big step forward for us. Over the years we have grown both musically and lyrically.
DÄMMERSTUND is about the might of nature, personal growth and the search for one's own path.
The album contains a wide variety of heavy riffs, epic melodies, and calm acoustic parts.
Especially the fitting and diversified use of the violin is standing out this time.
Within the 13 tracks with a playing time of around 50 minutes, we combine neckbreakers, ballads and instrumentals.
We are especially proud of the support by Theresa Mehringer from german band Munarheim (official), whom you will hear as a guest vocalist on two songs.

DÄMMERSTUND was produced by Michael Wöß (W-Audio), the artwork was created by Adrian Liedtke – Photography & more.
Tracklist :
01. Sternlose Nacht (Intro)
02. Flammenschwinge
03. Altvordere Macht
04. Hexer
05. Lebenshauch (featuring Theresa Mehringer)
06. Tundra
07. Schwarze Wölfin
08. Bote des Weltenfalls
09. Aus den Nebeln (Instrumental)
10. Ein Licht (featuring Theresa Mehringer)
11. Herr in Wind und Tälern
12. Dämmerstund
13. Lösch all die Fackeln (Outro)