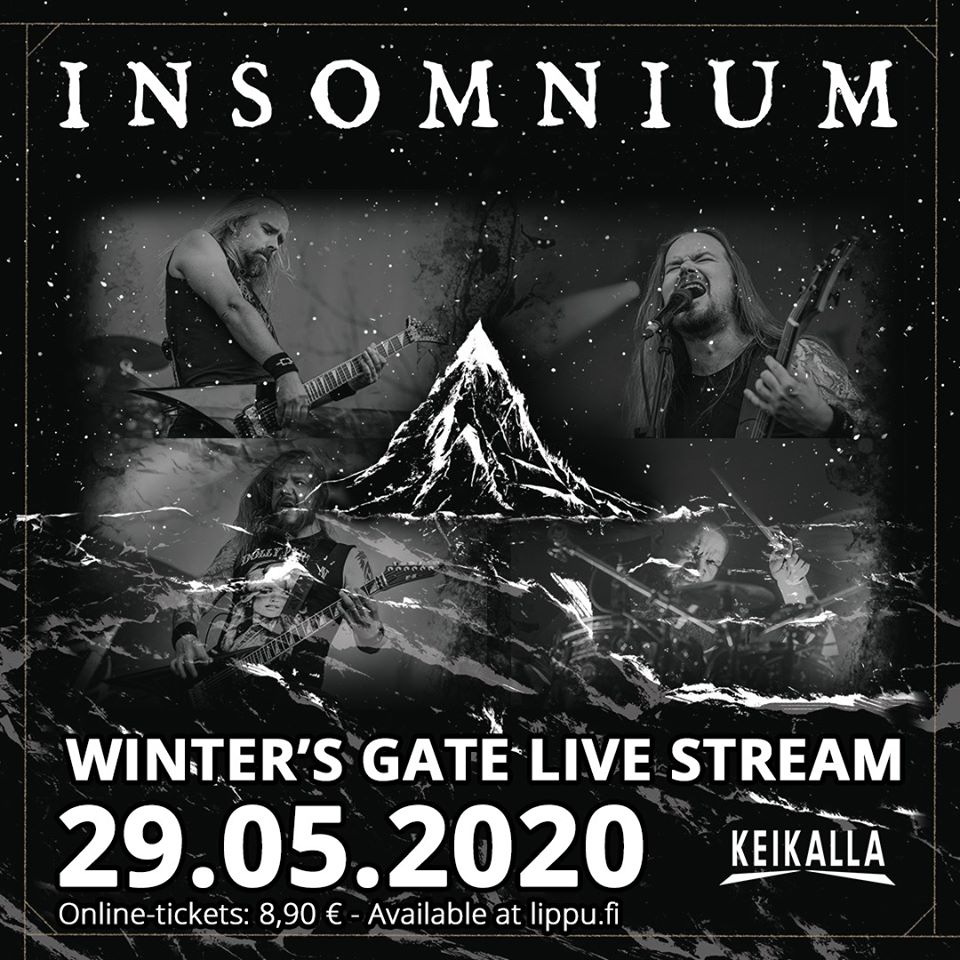 Insomnium diffusera un concert spécial Winter's Gate en streaming le 29 mai à 19h ! Le groupe interprétera l'album dans son intégralité, en plus de chansons extraites d'autres albums. A l'issue du concert, les fans pourront discuter en ligne avec le groupe. Le ticket est au prix de 8.90€ et le concert sera disponible pendant sept jours.
Friends, we have good news for you.
Mark your calendars for May 29! 🤘🏻

Official announcement:

INSOMNIUM performs a special WINTER'S GATE live stream show

Finland's spearhead of melodic death metal, Insomnium will play a special worldwide live stream show on Friday, May 29, showtime 19:00 CET. The band will perform their illustrious magnum opus, 40-minute song/album Winter's Gate (2016), which for example has been chosen as one of the best albums of 2010s by the revered Inferno magazine. Insomnium will also play a selection of songs from their other albums. After the show, there will be a backstage chat with the fans where comments and questions are welcomed.

This live stream will be done together with the expert keikalla.fi production team who are also working with bands like Swallow the Sun, Lordi, Kotipelto & Liimatainen, Hevisaurus and many mainstream Finnish artists. So everything is expected to go smoothly and without technical issues.

Tickets for live stream are 8,90 €. The stream is available for watching for 7 days. We suggest buying the ticket in advance to avoid the last minute rush.
Tickets can be bought here:

ENGLISH: https://www.lippu.fi/…/insomnium-winters-gate-live-stream-…/

FINNISH: https://www.lippu.fi/…/insomnium-winters-gate-live-stream-…/

Local times of the show:
03:00 Melbourne
02:00 Tokyo
20:00 Finland
19:00 Berlin
18:00 London
2PM New York
1 PM Chigago
11AM LA

The stream broadcast will start half an hour before the showtime.

Get your tickets now and share a good time with us!