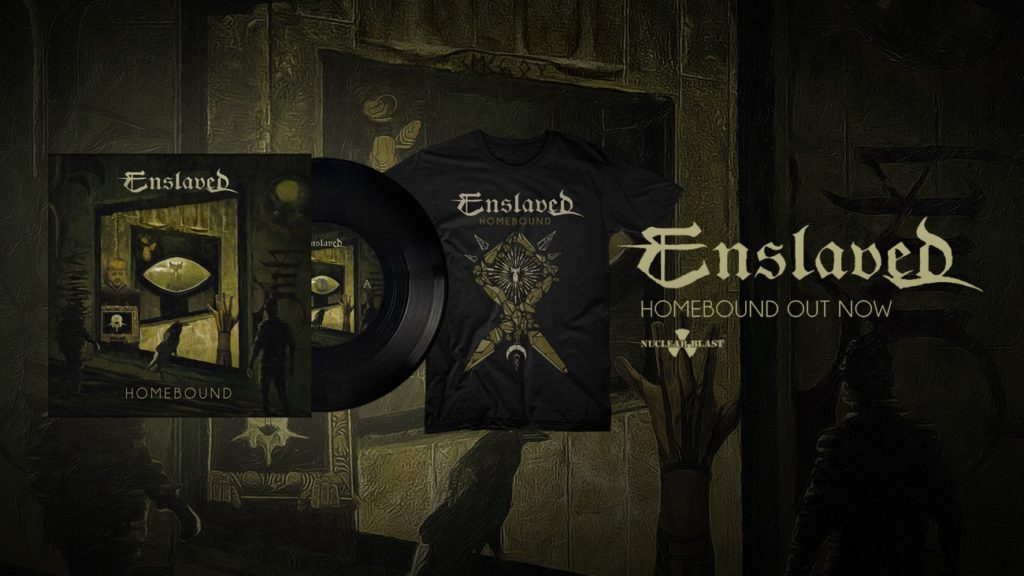 Enslaved dévoile « Homebound » extrait de son prochain album Utgard qui devrait sortir cet automne chez Nuclear Blast ! Une édition vinyle du single paraîtra le 26 juin, les pré-commandes sont déjà disponibles.
*** HOMEBOUND OUT NOW ***
This is an exciting moment for us! We can finally show you the first song called « Homebound » from our forthcoming album « Utgard » that will be released in fall 2020.
Homebound is about the greatest reward of exploring and travelling into unknown territory – to « go viking » if you will, turning Homebound at the end of the journey.
It is a song that takes Enslaved on a musical journey that is as much an homage to those who dared so we could play our very own style of music:
from nurturing blackened roots to nodding at zeppelins in the sky, beholding teutonic thrash titans and watching speeding motorpsychos take off into the futures.
Watch the video for « Homebound » here: https://youtu.be/92ptxt1FQiU
Listen to « Homebound » here: https://backl.ink/132605971

Enjoy! Oh and maybe we will have a Homebound related surprise for you later today 

---
*** HOMEBOUND 7″ VINYL AND T-SHIRT ***

As a little surprise we are also releasing « Homebound » on a 7″ vinyl limited to 500 copies, featuring an exclusive B-side track that won't be released anywhere else; together with an exclusive t-shirt and bundle that you'll find only in our online stores! The vinyl will be out on June 26th and can be pre-ordered here:

EU store – https://enslaved.aisamerch.de/shop-en
North American store – https://enslaved.aisamerch.com

7″ Vinyl Tracklist:
1. Homebound [A-side]2. Knights Of The Thunder (TNT cover) [B-side]*
* exclusive B-side