This name fits very well, because it's literally a new era ! 🙂 The young Italian band Cremisi has just released their debut album, through the label Volcano Records. Let's see what's going on…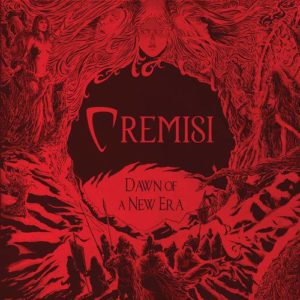 I've already introduced the band in a previous article, so if you didn't read it, you're invited to click on that link. 
They've just released two singles on Youtube, but I must admit I was so excited by the release date I nearly asked the band where I can get a digital version of the album. Well, it wasn't available until the next morning, so I just had to be patient ! :p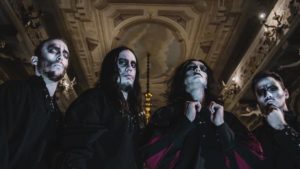 So, what about the album ? We're starting classically with the instrumental « Dark Winds » that reminds us of the sea with blowing winds and this little melody on guitar. That's the moment we hope to see a buccaneer on his ship. And then the first song, « The Black Death », arrives with its sudden rise of epicness with blast beat, big riffs and orchestrations, that are very closed to black metal but also to Orden Ogan. In fact, this band's singer did the mixing and mastering of the album… Coincidence ? 😉 But what is the most incredible, it is this break when the tempo is slowing down, creating  a sort of progressive way that is very interesting. This technical is absolutely dangerous, but Cremisi did this with so much ease that it is normal !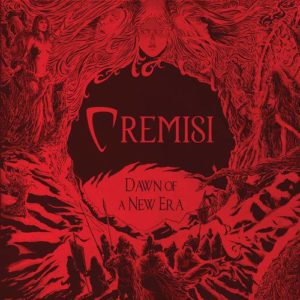 The band's credo is simple : tell their story, in a special era : Italian Renaissance. And the best way to give a folkish style is to use acoustic guitar, like « Dawn of a New Era » or « In the Name of the Lord ». But orchestrations (made by VST and keyboards) are undoubtly very interesting (incredibly well made) and make us feel a lot of emotion. We are impressed by « Battle of Lepanto » with that big choirs which give us the envy to sing along, but we're also very touched by « The Hanged Man » which is one of my favorite track. It is in fact very special for the band, because the lyrics were written by Leonardo Da Vinci himself ! I would be personnally glad if we could hear one day an Italian version of this song, since it could be very beautiful !
I think there is one word that characterizes very well Cremisi : elegance. Excepting orchestrations and folk stuff, the vocalist Davide is certainly the guy who incarnates very well elegance. When symphonic folk metal bands usually use big orchestrations and some growls in vocals, Cremisi proposes something smoother, like the song « Confession ». In fact, Davide is a storyteller, a minstrel of modern times. With both memorizable melodies and well written lyrics, it is clear that Cremisi's songs are stuck in our heads !
Definitely, Cremisi surprise me by their very mature style announcing a very great future ! That level for a first album is absolutely rare. Big efforts into songwriting and arrangements make that this album is blowing our minds ! We need to keep a close attention to them for the near future… Capito ?
Note : 9/10
Tracklist : 
Dark Winds
The Black Death
Dawn of a New Era
Captain's Log
Confession
In the Name of the Lord
Waves of Sorrow
Battle of Lepanto
The Hanged Man
On the Moon
Extract from the album :