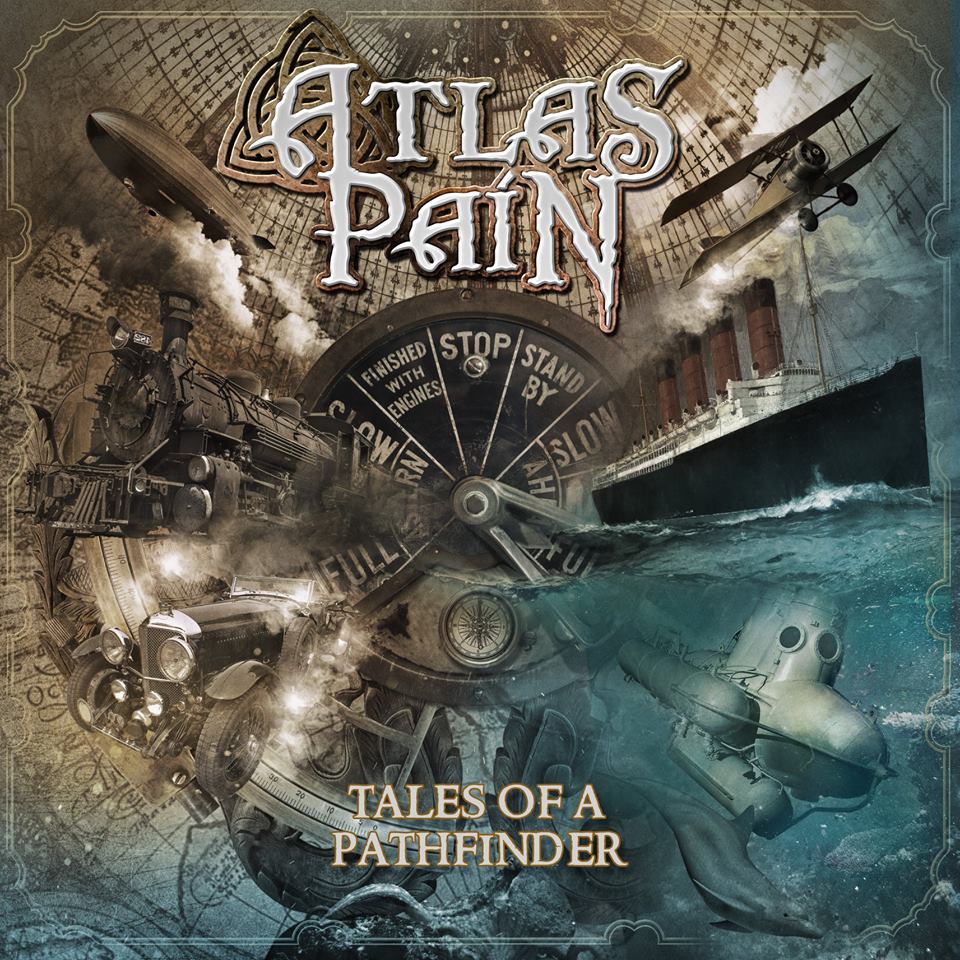 Voici la pochette (une fois de plus réalisée par Jan 'Örkki' Yrlund – Darkgrove) du deuxième album d'Atlas Pain qui s'intitulera Tales of a Pathfinder ! L'album sortira le 19 avril 2019 chez le label Scarlet Records.
Tales of a Pathfinder est en quelque sorte un album-concept fondé sur un conte épique steampunk, dans lequel l'auditeur sera transporté dans un voyage aux quatre coins du monde, et découvrira des terres inconnues et des cultures cachées.
Atlas Pain présentera son nouvel album dans son intégralité le lendemain de sa sortie, lors d'un concert gratuit au Legend Club à Milan aux côtés d'autres groupes qui seront annoncés prochainement. Evénement Facebook :
https://www.facebook.com/events/614163035671049/
 » Tales of A Pathfinder will be out on Scarlet Records the next April 19th. The stunning artcover has been handled once again by Jan 'Örkki' Yrlund – Darkgrove).
[…] As the result of efforts lasted two years, the concept around
Tales Of A Pathfinder
finds its foundation on an epic steampunk fairy tale, as the listener will be driven into a journey at the end of the world, making him discover unknown lands and hidden cultures. […] The band will also premiere the whole album on a very special indoor show the following day, April 20th, at Legend Club Milano – Italy – in a completely free entry concert, with great support acts to be announced soon. « 
Précommandes à venir / Preorders available soon
Tracklist :
The Coldest Year
The Moving Empire
Hagakure's Way
Ódauðlegur
The Great Run
Kia Kaha
Baba Jaga
Shahrazād
Homeland
The First Sight Of A Blind Man