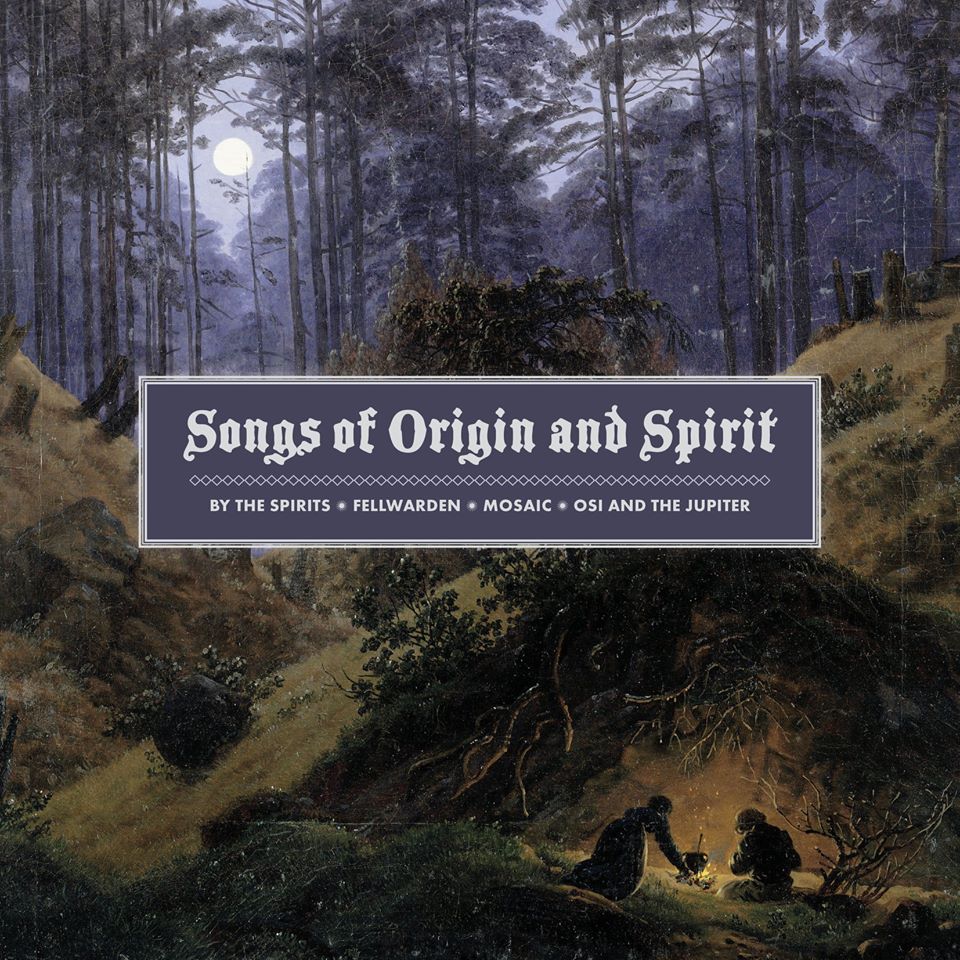 By The Spirits, Fellwarden, Mosaic et Osi and the Jupiter s'associent pour un album collaboratif intitulé Songs of Origin and Spirit qui paraîtra uniquement en version numérique chez Eisenwald le 3 juillet, avec pas moins de quatre morceaux par groupe.
SONGS OF ORIGIN AND SPIRIT
Digital collaboration release between By The Spirits, Osi And The Jupiter, MOSAIC and Fellwarden

*************************************

Songs of Origin and Spirit' is where four artists come together in celebration of creativity, place and spirituality – all drawn by a common goal and linked vision. Four artists joined by a shared drive to deliver heartfelt expressions derived from these unusual times of isolation and reflection. Four artists aligned in a commitment to bring the listener into their own world, yet each distinctly unique and presenting their respective singular musical vision.

United by association with the Eisenwald label and from deep ruminations upon the stirring landscapes that form the bedrock of their inspiration, this 4-way collaboration album represents each of these artist sharing something very special with their listeners – giving back to those who have supported them and hopefully sharing some small solace with the wider world in these challenging, disturbing days.

By The Spirits, Osi And The Jupiter, MOSAIC and Fellwarden therefore contribute four distinct pieces each that highlight a different expression of their art. All four approach their craft here to reinterpret their sound in a way that highlights that these artistic projects truly are about sincere expression rather than simply rehashing the same atmospheres time and again. These are songs that speak of yearning and of wandering – an embodiment of the truly meaningful aspects of existence that resonate within the very core of what makes us human.

Four artists, sixteen songs and one long journey through realms that at present, exist only within the confines of our own minds yet that one day, we can hopefully return to – unfettered and unhindered. Until that point, may 'Songs of Origin and Spirit' help guide the lost and sooth souls in this troubled epoch.

SONGS OF ORIGIN AND SPIRIT will be published on all digital channels on July 3rd. Stay tuned for further information.